Longlati Reading Workshop#2:Pain in Women, Women in Their Bodies
The Longlati Foundation invites four members of the  Committee, who are also writers, to propose a reading club every quarter. The aim is to develop a multi-voiced narrative around the Foundation's collections and exhibition projects. In light of the recent opening of Ma Qiusha's solo exhibition "The Mirror[-scape] of Your Skin," the Summer Reading Club, organized jointly by Chen Jiaying and Yuan Jiawei, will focus on the discussion of women's bodily experiences and explore the unique position of pain in feminist narratives.
Readings:
Iris Marion Young: On Female Body Experience: Throwing Like a Girl and Other Essays,2004
Elaine Scarry: The Body in Pain: The Making and Unmaking of the World,1985
In addition, this reading club will also incorporate more works by artist Ma Qiusha, which are part of the Longlati Foundation's collection and sponsorship program. Participants will have the opportunity to explore Ma Qiu Sha's artistic practice and creative inspirations accumulated over the years.
Longlati invites you to join a Tencent Meeting
Meeting Theme: Longlati Reading Workshop #2
Date: August 3, 2022, 14:00-16:00 (GMT+08:00)
Language: Chinese
Click the link to join the meeting or add it to your meeting list:
https://meeting.tencent.com/dm/qXUVjMcoduJW
Online Meeting ID: 309-602-950
Meeting Password: 123456
Offline participation is also supported for this event.
Meeting Address: 3rd Floor, 117 Xiangang Road, Huangpu District, Shanghai
Important Note: Please provide a negative nucleic acid test result within 24 hours.
Host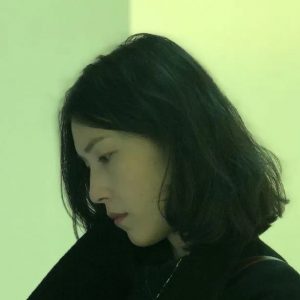 Chen Jiaying is an author and curator who practices interdisciplinary approaches to map technological phenomena. She is currently a Ph.D. candidate in Foreign Philosophy at East China Normal University, with research focusing on body-material theories, gender issues, and the digital evolution of intimate relationships. She has written for various art media outlets. In 2019, her exhibition "AI: Love and Artificial Intelligence" received the 3rd Hyundai Blue Prize for Innovative Future. In 2018, she was shortlisted for the Shanghai Contemporary Art Museum's "PSA Young Curator Award." Her articles have been included in the publication "The Power of Networking" by the China Academy of Art. She contributed to the writing of the Shanghai Contemporary Art Archival Project 1998-2012, published and distributed by MOUSSE. She is also a member of the academic committee of the Phenomenology and Media Studies Society.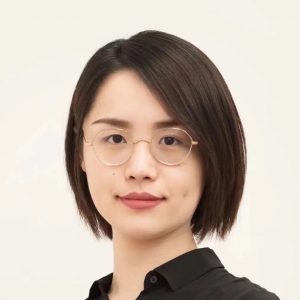 Yuan Jiawei is a writer and curator. She completed her undergraduate studies in Cultural Heritage and Museology at Fudan University. She went on to pursue a Master's degree in Art History at the Courtauld Institute of Art, University of London, as well as a Master's degree in History and Critical Thinking at the Architectural Association School of Architecture. From 2016 to 2020, she worked at East Gallery (Shanghai) and Long March Space (Beijing). She has curated exhibitions such as "Dandy on the Sea" (2017), "Raising the Standards of Non-Productive Architecture" (2018), and "Joshua Nathanson: Born in Wildfire" (2021). She has also written articles for ARTFORUM Chinese, Art Contemporary, and LEAP (The International Art Magazine of Contemporary China). Currently, she serves as the Director of the Writer Committee at the Longlati Foundation (Shanghai).
Artist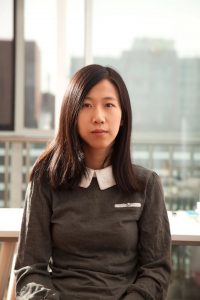 Ma Qiusha received her BA from Central Academy of Fine Art, Beijing and MFA from Alfred University, New York. She currently lives and works in Beijing. Her solo exhibitions were held at OCT Art Terminal Xi'an; Middlesbrough Institute of Modern Art, UK; Chinese Arts Centre, Manchester; Ullens Centre for Contemporary Art, Beijing; and Taikang Space, Beijing. Her works have been shown at institutions including Daimler Contemporary, Berlin; Los Angeles County Museum of Art; Tai Kwun Contemporary, Hong Kong; OCAT Shanghai, Smart Museum of Art, Chicago University; Para/Site, Hong Kong; Centre Pompidou, Paris; the ZKM, Karlsruhe; Orange County Museum of Art, California; Borusan Contemporary, Istanbul; International Studio & Curatorial Program, New York; Groninger Museum, the Netherlands; Tate Modern, London and more. She was nominated for Prosche "Young Chinese Artsists" (2019), the Pierre Huber Prize (2014) and "Young Artist of the Year" by Award of Art China (AAC) in 2017 and 2013.